Fabric that makes claims
For more than eight decades, we have been developing and producing high-quality fabrics for the production of practical clothing that combines protection with comfort. In addition to our level of experience, we are characterised by the competence and commitment of our employees, who turn innovative ideas into reality. A strict inspection system guarantees perfect production and defines a quality level that far exceeds standardised requirements.
People in danger are our focus
Out of utmost respect for all those men and women who are exposed to health risks in their profession in order to successfully achieve projects or help in emergencies, we have made their protection the focus of our work for decades. We can not prevent anything from happening, but we can do our best to protect people when it happens. For this purpose, we go above and beyond standards and are available as a reliable and confidential contact.
An overview of our products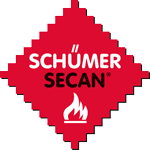 With its level of protection, SCHÜMER SECAN® far exceeds the requirements of EN standards and sets standards in heat and fire protection. According to customer wishes, SCHÜMER SECAN® fabrics can be adapted to individual conditions.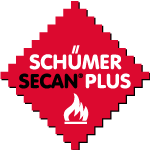 With its optimum protection against heat and fire, SCHÜMER SECAN® PLUS fabric is used, among other things, in the steel industry, the metalworking industry and the petrochemical industry, to provide maximum safety. Skin-friendly cotton guarantees highest levels of comfort.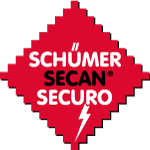 SCHÜMER SECAN® SECURO fabric is a further development in proven SCHÜMER SECAN® quality. Woven with cotton-carbon threads, SCHÜMER SECAN® SECURO provides excellent antistatic properties, which are perfectly preserved even after 50 washing and wearing cycles.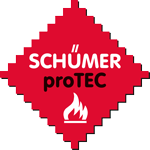 This protective fabric SCHÜMER proTEC made of modacrylic with viscose or cotton, being used in the petrochemical and energy supply industry as well as in the steel industry, combines the advantages of these fibres at the highest level of quality. The fabric has the best wearing properties and guarantees optimum protection against heat and flames.
With SCHÜMER aluTEC, we have developed the perfect fabric for demanding workwear in the aluminium industry. Due to a special mixture and fabric construction, liquid aluminium slides quickly off SCHÜMER aluTEC. The skin is well protected.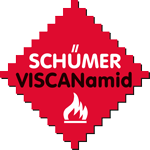 Blended from Viscose FR and Aramid, we have developed our SCHÜMER VISCANamid fabrics, offering excellent flame retardant properties. SCHÜMER VISCANamid is used for workwear of fire fighters and police uniforms.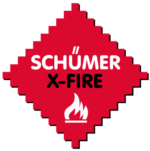 SCHÜMER X-FIRE  –  our premium product made of 100% Aramid (Meta- & Para-Aramid with antistatic), which we also offer with a laminate as a moisture barrier for the use in firefighter clothing.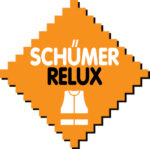 SCHÜMER RELUX
With their lightness and blend, the cotton-rich fabrics SCHÜMER RELUX offer a very high level of comfort with certified high-visibility protection in accordance with DIN EN ISO 20471.
Increase motivation with wearing comfort
The everyday working life of many people is characterized by physical effort. Where contemporary workwear offers meaningful work relief  for the wearer, the associated added value pays off directly through increased employee motivation and increased performance. We consistently focus on material blends with natural origins in our fabric developments – especially on the natural fiber cotton or the cellulose fiber Tencel ™.
Our workwear fabrics at a glance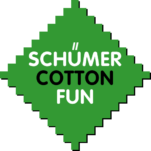 Our SCHÜMER COTTON FUN feel-good fabrics are made of pure cotton, offering optimal properties such as high breathability and good moisture management. The color fastness is guaranteed even after long lifetime.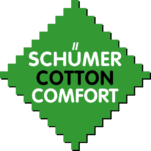 The elasticity of SCHÜMER COTTON COMFORT fabrics supports the natural movement during daily work. In combination with the high cotton content, this results in convincing wearing properties.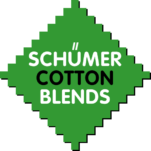 Our SCHÜMER COTTON BLENDS – plain or colour woven – convince as blended fabric by their cotton content with a high wearing comfort. Special finishing processes enable the use in demanding professional life.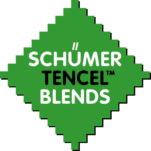 The cellulose fiber from the renewable raw material wood offers a high standard in sustainability and natural comfort in our SCHÜMER TENCEL™ BLENDS due to its specific performance and functionality.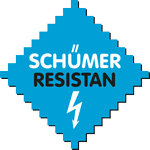 SCHÜMER RESISTAN is a smart, state-of-the-art ESD fabric for durable antistatic protective clothing in the electronics industry. The skin-friendly material avoids hazardous discharge sparks, always assuming grounding of the wearer.